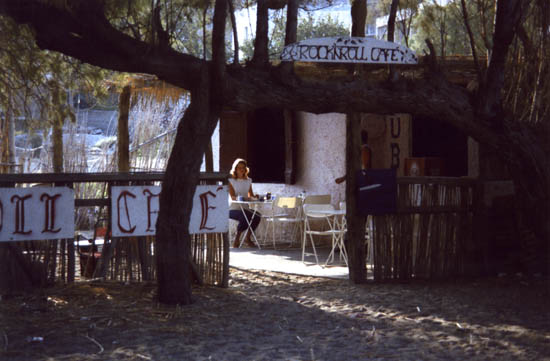 My old "Rock and Roll Cafe" at the sandy beach, which was quite loud too but unsurpassed, where I made a lot of friends, especially British or Irish, unfortunately isn't there anymore. At that location you can find the "Pal Beach Hotel". Looks pretty cosy from the front, about 15 meters wide, done skillfully, to the back it must be 50000 km long.
Where I use to relaxe very often during daytime or even at night is "Atoli". Nicely situated at the Sandy Beach, a place to relaxe. Good food, good drinks, Very friendly people. They also have a pool table and live concerts from time to time.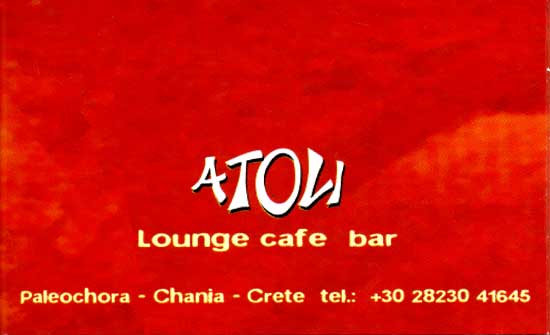 .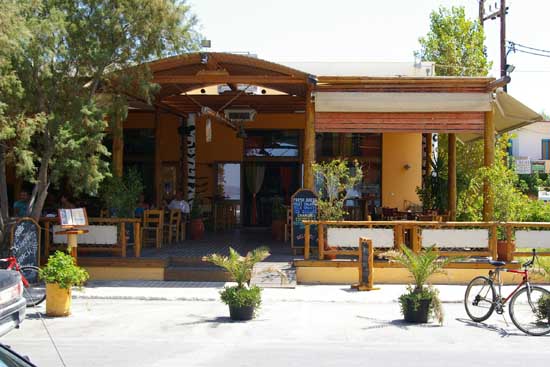 And the view.........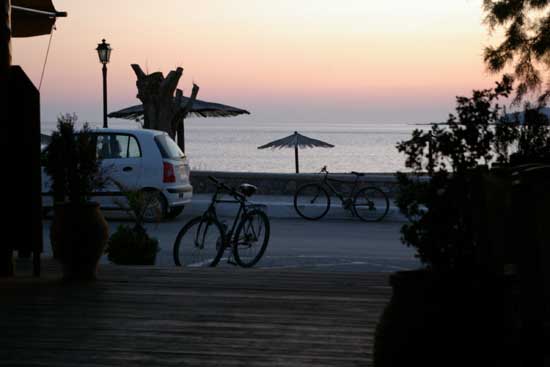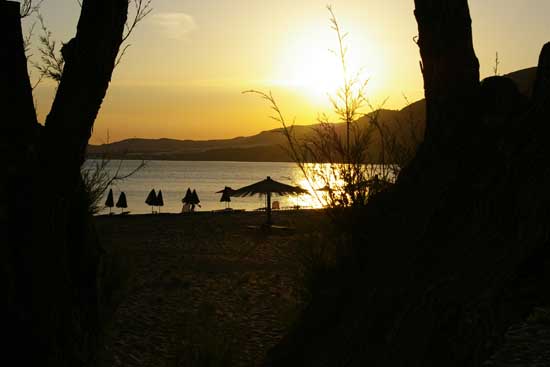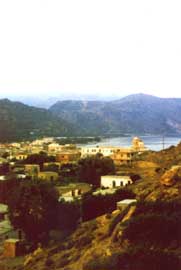 Still there are some places where you can find a complete rest.
For example: The"Zygos" at the sandy beach, last Kafenion before leaving Paleochora direction Kounduras, at "Grandpa's" beside the motor vehicle-workshop, who often is his only guest, and uphill the main street, the last Kafenio before you get to the church (mezedes are, among others, delicious "camel"-ham pieces).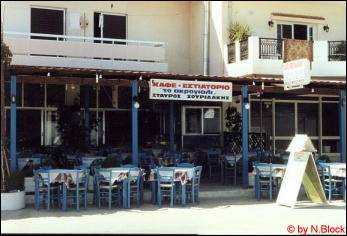 On the eastern side, meanwhile sticking about 20 meters further into the sea (promenade), where in the early years Telemachos, Souridakis, old Maria and Christos were the only ones who offered something to eat, you can find a lot of restaurants now. Pick out what you like most, it's a matter of your personal taste anyway. I don't want to quarrel about old Cretan food and modern cuisine. But I should mention what I think is a hit. The Pizzeria "Odysseas", where Pizza tastes like it did 30 years ago, when pizza in our country was still authentic and not prepared for transportation, drowned in tons of cheap cheese as a kind of glue.

Here on the eastside it's a bit crowded but still moderately quiet.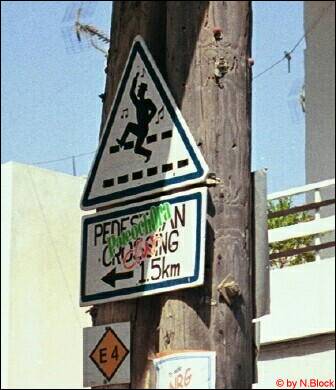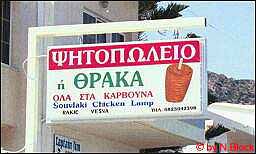 With one restriction: Watching the sea and the moon during your meal is possibly restricted since the nightly Volta extended from the main street to the promenade. Maybe you'll get dizzy watching this walking up and down.
But here too: Closed for motor-vehicles. So children: Go your own ways, climb the cliffs in front of the promenade, run around and let your parents eat some more or have another drink. Maybe they've met someone who just arrived today, maybe you too.